Dr. Samantha Weaver
Dr. Samantha Weaver (Dr. Sam) was born and raised in Franklin, Indiana.  She received both her Bachelor's and Doctorate degrees from Indiana University.  (Go Hoosiers!)  She joined Frechette Eye Center as a Pediatric Vision Specialist in June of 2015.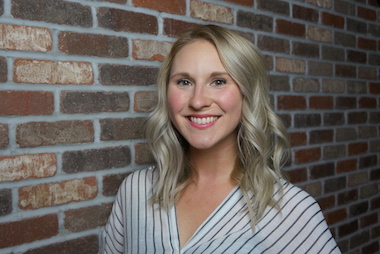 Dr. Weaver is a member of both the American and Indiana Optometric Associations, as well as the Central Indiana Optometric Society.  She performs vision screenings at the area school corporations.  She received many achievement awards including the prestigious Alice Bennett Award recognizing the top optometry student from Indiana.
In her spare time, Dr. Weaver enjoys spending time with her family, traveling and running.
Book an appointment with Dr. Samantha Weaver now here at the Frechette Eye Center in Franklin, Indiana.  317-736-7715.