Dr. Olivia Jahnke
Dr Olivia was born and raised in Indianapolis. She graduated from Roncalli High School and went on to complete her Bachelor of Science degree in Human Biology at Indiana University. She earned her Doctorate of Optometry from Indiana University as well.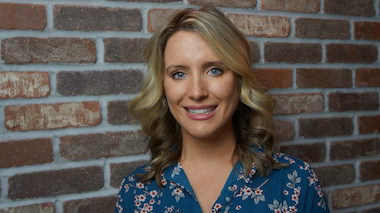 She took part in research in India studying Fuchs Endothelial Dystrophy. She also completed clinical externships at the Huntington VA Medical Center, WJB Dorn VA Medical Center, as well as a private practice in Chicago emphasizing care in specialty contact lens fitting and ocular disease.
Optometry is her passion, but she also enjoys spending time with her family and friends, training for triathlons, and trying new restaurants and breweries with her husband in Fountain Square. Dr Olivia is looking forward to serving the patients at Frechette Eye Center and Morgantown Eye Center.
Book an appointment with Dr. Olivia Jahnke now at the Frechette Eye Center in Franklin, Indiana or at the Morgantown Eye Center in Morgantown, Indiana.  317-736-7715.