Dr. Elizabeth Newman
Dr. Elizabeth Newman (Dr. Liz) grew up in Vevay, Indiana.  She attended Franklin College where she received her B.A. in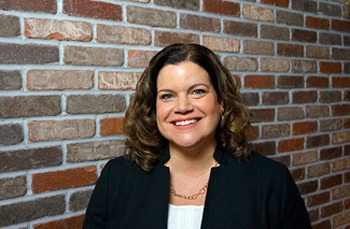 Biology with a Chemistry minor.  She then received her master's degree in Public Health from the University of Michigan, followed by her Doctorate of Optometry from Indiana University.
Dr. Newman is a member of the Central Indiana Optometric Society and Tri Kappa. She loves working with all patients. She has experience working with small children, patients with diabetes, glaucoma and macular degeneration.  Most of all, she enjoys improving people's lives by helping them to improve their vision.
In her spare time, Dr. Newman enjoys spending time with her family, gardening, hiking and traveling, as well as being an active member of her church community.
Book an appointment with Dr.Elizabeth Newman now here at the Frechette Eye Center in Franklin, Indiana.  317-736-7715.